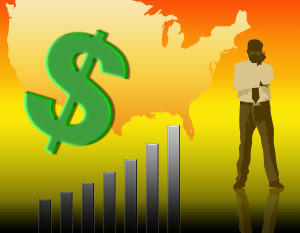 Health plan representatives are always saying that their plans are doing everything they can to control costs and deliver greater value. But the promised cost reductions almost never materialize.
The truth is that group health plans typically earn a percentage of total expenditures, and it is in their interest for healthcare to cost as much as possible. Employer or union group health plans are frequently associated with a variety of services — e.g., health IT, pharmacy benefit management, case management, reinsurance — each with its own revenue stream. By choosing and incentivizing vendors, plan administrators directly influence their systems' capabilities to manage risk. Intentionally meek approaches to healthcare risk management result in excessive care and cost, in turn fueling higher expenditures, greater net revenues and elevated stock prices.
This structure has been spectacularly successful for the health insurance industry. Using data pulled from Google Finance, the chart and table below show the 10-year stock price performance of five commercial health plans: Aetna, Anthem, Cigna, Humana and United, as well as the Dow and Standard & Poor's Index.
Stock prices began to creep upward in November 2008, when a Democratic majority was elected to Congress, foreshadowing the successful passage of the Affordable Care Act. Lobbying by healthcare interests was intense during this period, with Congress accepting an unprecedented $1.2 billion in campaign contributions, presumably in exchange for influence over the shape of the law. In the 8 years between May 2009 and May 2017, the stock prices of these insurers soared between 387 and 748 percent. They vastly outperformed the rest of the market, growing 1.5 to 3.0 times faster than the S&P and 1.2 to 2.4 times faster than the Dow….