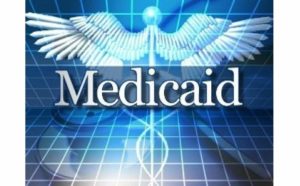 Chynna Lloyd, 18, is the first in her family to go to college and plans to be a lawyer one day. Raised by her mom after her dad passed away, Chynna gets her health insurance through Medicaid, and has for as long as she can remember.
Four-year-old Miles Herbrand has a rare genetic disorder that causes seizures and developmental delays. His parents, software engineers with private health insurance, credit Miles' ability to walk and speak in simple sentences to in-school services and therapies paid for by Medicaid.
When 96-year-old Grace Miller's bank account dwindled to just $2,000, she didn't have to move out of the nursing home where she was living. Medicaid started picking up the tab.
People like Chynna, Miles, and Grace (more about them below) don't necessarily fit the popular image of a Medicaid recipient. Many Americans think of those on Medicaid as lazy and unemployed, unwilling to take good care of their health because they know if they get sick, others will pick up the tab.
In reality, those who benefit from this $545-billion-a-year program are not so easily typecast. More than 70 million Americans, or 1 in 5, use this government program. And they come from all walks of life—including people you know.
It could be your grandmother—one-quarter of Medicaid enrollees are elderly people or disabled adults.
It could be the child next door. About half of Medicaid enrollees are children, many of them with special needs.
The rest are adults without disabilities who earn too little to afford health insurance otherwise. Many of them are working: Six in 10 able-bodied adults on Medicaid have a job. And 78 percent of Medicaid recipients are part of a household with at least one person working full time. Many of those who don't work are caregivers for other people.
According to the Congressional Budget Office, 14 million Medicaid recipients could lose their coverage if GOP plans to overhaul the Affordable Care Act (ACA) become law…