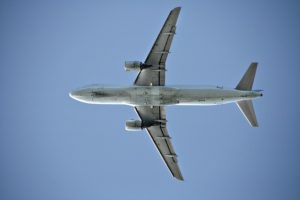 Passage of the Senate Republican health care bill in the U.S. is far from certain.
Public support for it is less than 20%
According to former U.S. president Barack Obama, it would "raise costs, reduce coverage, roll back protection, and ruin Medicaid."
By 2026, about 22 million more Americans would be uninsured.
In Canada, we're fortunate to have a universal public system that covers all Canadian patients, regardless of previous illnesses or recent changes in medications.
Surgical and procedural fees are lower as are malpractice insurance and administrative costs.
Drug costs — while high — are still less than in the U.S.
No one faces unaffordable premiums or deductibles.
However, we must make major changes to improve patient access, generate sufficient new revenue, and guarantee fair treatment of our health professionals.
Wait times for surgery are lengthening, forcing patients to seek care privately, usually outside the country.
This is not because of a shortage of Canadian surgeons, but largely due to the lack of sufficient OR time.
Many provincial governments have frozen hospital global budgets.
The net result is chronic underemployment of surgeons and nurses.
How can we better fund our health care system?
A poor solution is to demand increased health transfers from a Trudeau government already committed to annual deficits of nearly $30 billion.
Nor should we simply raise federal or provincial taxes.
Instead, we must be creative and look for new sources of revenue.
The Fraser Institute found 63,459 Canadians left the country for medical care last year — an increase of 40% from 2015.
Federal prisoners, WSIB patients, professional athletes, politicians, and members of the RCMP and military often receive more timely treatment at home.
But what of those not in a special group?
Should they not be allowed to pay their own money for their own health care, and in so doing support Canadian hospitals and health professionals?
Admittedly, this would be a relatively small sum.
A much greater potential source of new revenue would be medical tourism, especially from the U.S. and China.
The Canada Health Act and relevant provincial legislation should be amended to permit operating rooms in major cities to expand to provide elective surgery 24/7 to Canadians and foreign patients.
When a joint replacement in New York or Boston costs over US$70,000, but only C$18,000 in Laval, Quebec, the less expensive care in Canada should be attractive to U.S. insurance companies and for U.S. Medicare and Medicaid patients…