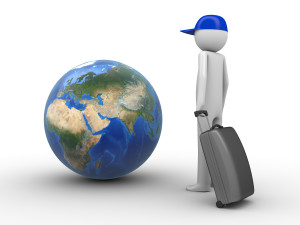 Medical tourism is a multi-billion dollar industry that is set to grow up to 25% every year for the next 10 years. This data shows that more people are becoming interested. To combine the pleasure of traveling with the benefits of medical advancement.
So, what are top medical tourism trends to look forward to?
1. Growth of Private Health Cities
Foreign investment has grown significantly. This paved the way for private health cities to emerge. Patients from different countries are becoming attracted to multi-specialty hospitals. These hospitals offer both health and hospitality.
2. Asian Expansion
Medical tourists bound to Asia are expected to increase in number because Asian countries offer high standards of hospitality. Plus, they are constantly updating to the latest trends in technology. To top it off, medical care is a lot cheaper in Asia than other regions.
3. Cultivation of Skilled Medical Tourism Professionals
The growth of the industry calls for a surge of qualified health care personnel. This includes doctors, surgeons, translators, physiotherapists, and other facilitators. Medical schools and training centers are also expected to rise with the need as these professionals learn specialized procedures that are favored by medical tourists. These are rhinoplasty, angioplasty, and breast augmentation among others.
4. Establishment of New Destinations.
Several countries that are known for catering to medical tourists will have new contenders. The UAE, Greece, and Taiwan have shown positive growth over the past years in part due to their breathtaking landscapes that patients also look forward to during their visit.
Medical tourism has indeed changed the future of the healthcare industry. It has expanded so much and is continually evolving all throughout the globe. The previously set standards are set to be surpassed in the coming years as more people will expect for more advancement, quality service, as well as lowering of the costs.