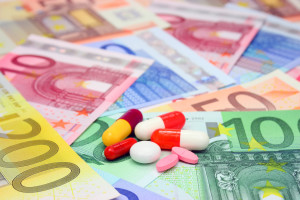 In September 2015, Satish Mehta, the billionaire chief executive of the Indian drug company Emcure Pharmaceuticals, wrote an effusive email congratulating Jeffrey Glazer, the CEO of his U.S. crown jewel, Heritage Pharmaceuticals, on a job well done. "In a short span of 4.5 years, you have taken Heritage to another level," Mehta wrote, adding that he considered Glazer to be "an integral part of our family."
Within a year, however, Mehta's family had turned dysfunctional. This past January, the 45-year-old Glazer pleaded guilty to violating U.S. antitrust law by conspiring with manufacturers to fix the prices of generic drugs. Glazer is now cooperating with federal prosecutors–and Mehta appears to be the next target in the politically charged war against price gouging.
Since its development in the 1980s, the off-patent generics business has been a counterweight to rising pharmaceutical prices in America. These chemical copycats often cut prices by 80% and save consumers an estimated $227 billion a year.
But in recent years, the prices on dozens of generics have soared, and combined with brazen operators like Martin Shkreli, Valeant Pharmaceuticals and EpiPen maker Mylan, these increases have fueled populist outrage.
But outside of publicly shaming drug companies via congressional hearings (or vicious tweets), there was not much politicians or federal prosecutors could do. Jeffrey Glazer marks the government's first–and so far only–criminal action. The case has also spawned a class action lawsuit of sorts filed by 20 states, with the suit claiming that Glazer colluded with five other generics companies, including Mylan, Teva Pharmaceuticals and India's Aurobindo Pharma.
Since it takes at least two parties to agree to fix the price of a product, the government seems intent on widening its case. Bad news for Mehta. Buried in the government's deal with Glazer is language that says he conspired with his bosses in India on one of the price-fixing schemes. From April 2013 to December 2015, when the alleged bad behavior was going on, Heritage had only three board members, and two of them were Glazer and Mehta, who was Heritage's chairman until October 2015.
Mehta isn't commenting, but he isn't exactly rolling over. In an aggressive preemptive strategy, his team is already trying to portray Glazer as an unreliable rat. Prior to charges being filed against Glazer in December 2016, Mehta fired him and had the Heritage subsidiary file a scathing lawsuit, claiming that Glazer was an out-of-control criminal and racist who "looted" Heritage. The Heritage lawsuit could undermine the government's ability to broaden its case by casting doubt on its star witness, Glazer, who is likely to receive a lenient sentence–and may avoid jail time altogether–in exchange for his cooperation. Emcure's Heritage unit has also pointed out that doxycycline hyclate–the one generic drug prosecutors have specifically tied to top executives at Emcure–declined in price over the duration of the alleged price-fixing scheme…