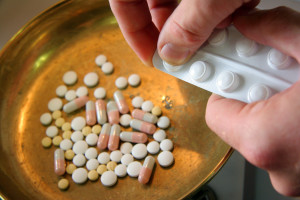 A record number of generic drugs were approved by the Food and Drug Administration last year.
If President Trump has his way, that trend will continue — or even accelerate — in the coming years.
This increase in generics, which are usually cheaper and more widely used than their brand name counterparts, is a boon for consumers, experts say.
But, the experts add, even more can be done to get generics on pharmacy shelves and keep drug prices coming down.
The Food and Drug Administration (FDA) has been working to clear a backlog of applications for generic drugs. In fiscal year 2017, that resulted in 1,027 approvals, the agency recently announced…