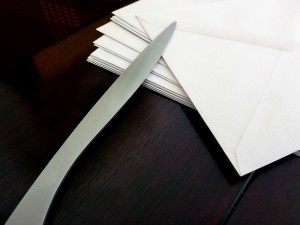 When employees get sick or injured, the last thing they need is a jolt to the heart when medical bills start rolling in. Yet surprise bills are becoming more common.
As an employer, you might feel powerless to help an employee deal with a financial blow of hundreds or even thousands of dollars. But you can help, or rather, there are specialized employee advocacy centers that can offer assistance.
The doctors who charge the most are typically those that a patient did not choose. A seriously ill or injured person who is rushed to the emergency room may not be in a position to check if the anesthesiologists, ER physicians, neurosurgeons, pathologists and radiologists are all in-network. Researchers from the Yale School of Public Health and the Yale School of Management reviewed more than 2 million ER department visits and they found that one in five patients who used in-network emergency room facilities were actually treated by an out-of-network doctor. This exposed patients to additional, and sometimes huge, charges that were not covered by their medical plans.
A recent study in the Journal of the American Medical Association found that the average physician charges about two-and-a-half times what Medicare pays, while some charge up to four times more. Insurers typically use Medicare payments to determine what they will reimburse patients. Out-of-network physician referred by the in-network doctor also drive high costs.
The problem of surprise medical bills is becoming a fact of life for many employees, as insurance networks narrow and eliminate coverage for out-of-network services in an effort to save costs. This can put employers in a tough spot. Employees could get stuck with a hefty medical bill several weeks — or even months — after getting care. Then they come to HR or their benefits department for help deciphering a bill or a complicated explanation of benefits statement.
Benefits advocacy services, as stated above, are often provided by health insurance brokers. A strong employee advocacy program can help employees navigate a high medical bill and even intercede to reduce a bill for emergency healthcare services.
Benefits advocates can also help participants review their insurance plans before a procedure to determine what the plan will pay. Figuring out who's in network and who isn't ahead of time is critical to keeping the cost down.
Emergency care coverage can be difficult to manage because it's nearly impossible for which to plan. Sometimes care is provided by an out-of-network hospital because, well, it's an emergency. I know of a case where a benefits advocate stepped in and helped an employee recoup several thousands of dollars following his treatment for a major heart attack. The man was rushed to the closest hospital, which was out-of-network. Then he received a bill for $21,000…