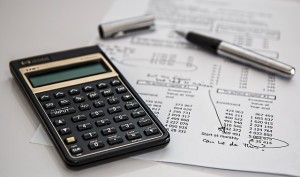 Medgotiate LLC announces Judi Friedman, CEO of Medgotiate LLC, and one of the country's leading medical bill negotiators provides questions consumers should pay attention to when paying medical bills. Questions consumers do not think about or even pay attention to when paying medical bills especially when medical costs continue to rise.
The following tips are some of the things to think about when you first receive a medical bill in the mail.
How do you know the bills you received are correct? Paying medical bills can be confusing to say the least.
Did you receive a bill and did not know if your insurance company had already paid their portion of your medical bill, is the doctor, hospital, clinic, surgery center, etc. billing correct?
If you paid the medical bill and later found out the insurance company paid their portion, did you get a refund?
Is it difficult to obtain clarification of the medical bill or are you as confused as ever on what was told to you about things such as, the medical test labs?
Do you have high deductibles and are left paying the total amount of the medical bill?
Is your insurance not covering the service, lab tests, x-rays, etc.? Sometimes the doctor has laboratory tests done in his office for which you get charged the full amount when in fact your insurance would have paid a portion at authorized medical laboratories?
Are you taking care of a loved one's medical expenses and left trying to figure out those medical bills?
Here you been in the hospital and in the middle of the night when you are sleeping a doctor visits you and now you receive a bill from a doctor and had no idea who that doctor was, only to find out that doctor is not on your insurance plan or it was the anesthesiologist or an assistant during your operation and you get that doctor's billing?
Was the bill submitted (coded) to your insurance carrier correctly and now you find yourself having to negotiate hospital bills or the doctor's medical bill?
Why should you get a discount for paying an insurance negotiated medical bill?
Will the medical providers not want me back if my bill is negotiated and reduced?
Will having my medical bill negotiated and reduced affect my credit?
What if my medical lab tests, doctor bill, hospital negotiated bill reduction, etc. is negotiated and reduced, then I later receive a bill for the balance?
Can surgery at a surgical center be pre-negotiated even before I have the surgery?
Did you get pre-authorization from the insurance company for a medical procedure?
Ask Judi about paying medical bills you received, before you pay. Medgotiate.com can review and answer those questions before negotiating your hospital bill, your doctor billing, your medical laboratories bill, and so on. Medgotiate does the review and there is no upfront cost for Medgotiate to spend time looking into your medical bills for errors, potential savings and peace of mind.