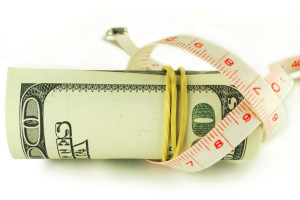 According to a multi-year analysis conducted by Accolade, Inc., large, self-funded employers that disrupt traditional approaches to employee health benefits are achieving significant savings in annual healthcare claim costs. By adopting a high-touch, high-tech advocacy model to proactively engage employees in their care and influence better healthcare decisions, employers are driving down per member per month healthcare costs up to 15% while significantly improving member satisfaction.
Accolade is an on-demand healthcare concierge for employers, health plans and health systems. Accolade supports the entire employee population, combining compassion, science and technology to help people get the right care at the right time.
"Bending the trend line in healthcare costs is a strategic imperative for U.S. companies that want to compete in the global marketplace, but doing things the same old way isn't going to work," said Rob Cavanaugh, president of Accolade. "We've proven that high-tech, high-touch advocacy influences better healthcare decision making by employees – which drives a level of employer claim cost savings unmatched by carriers."
Accolade recently published a cost-savings study of large, self-funded employer customers – representing close to one million employees – using Accolade's engagement and influence model. The cost savings methodology, validated by independent actuarial firm Milliman, Inc., showed that Accolade employer customers are saving from 3-5% in claim costs year one and up to 15% in year five, representing a 3:1 return on investment.
At the same time, these employers are achieving 98% employee satisfaction and a two-to three-fold increase in the use of existing benefits programs and tools, including point solutions.
"We signed on to Accolade because we thought it would benefit our employees, and it did," said John Lasky, vice president and CHRO, Temple University Health System. "In year one, we achieved close to 50-percent employee engagement. And because of the use of Accolade services, we saved more than $2 million dollars in that same time period."
Core to the success of Accolade's model are its highly trained Health Assistants who are supported by artificial intelligence, analytics, behavioral science and clinical expertise and programs. Using a 360-degree view of each member, Accolade Health Assistants provide proactive, personalized support to the entire member population, advising individuals and family members on health and benefits and navigating them to the healthcare resources that can best help them.
Early engagement often results in fewer emergency room visits, fewer hospital admissions, shorter inpatient stays and better utilization of preventive care and prescription drugs, which can make a big impact on total spend. By engaging with individuals early and providing unbiased guidance, Accolade builds trust, influences behavior and helps people become more confident healthcare decision makers…