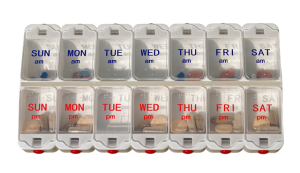 From penicillin to vaccines to biologics, pharmaceutical innovation has blessed us with better ways to treat, prevent and even cure disease.
But some of the pharmaceutical industry's most recent "innovations" have nothing to do with health, other than their own financial health.
Drug companies are coming up with imaginative – and I would argue "unscrupulous" – ways to circumvent competition and the free market. All in an effort to keep their prices and profits high.
Allergan, for example, recently attempted to protect the patent on its blockbuster eye-dryness drug Restasis by transferring the patents to a Mohawk tribe, in order to avoid court challenges from generic drug makers by invoking its sovereign immunity. The tribe would, in turn, license the patent rights back to Allergan at a price of $15 million annually, plus a one-time $13.75 million upfront fee.
In an Allergan press release, the tribal plan was referred to as "sophisticated," "thoughtful" and "enterprising." I'd prefer "indecent," "immoral" and "anticompetitive."
Meanwhile, Johnson & Johnson's best-selling biologic Remicade has lost its patent protection. But to protect its market share, the company is allegedly paying insurers to exclude Pfizer's Inflectra – a less expensive alternative to Remicade – from formularies, according to a Pfizer lawsuit.
And AbbVie – the maker of Humira, the world's best-selling drug – has filed multiple lawsuits against potential competitors to keep generic-like biosimilar drugs off the market, despite the fact that biosimilars have been widely and successfully used in Europe for years.
In each case, the goal is the same: protect patents, maintain market monopolies and sustain exorbitantly high prices…