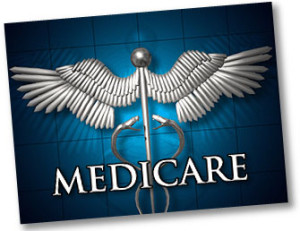 Let's hope it never happens but there may come a time in your life when you need mental health care. Your Medicare covers a wide variety of such services in both hospital inpatient and outpatient settings.
If you have Medicare Part A (hospital insurance), you're eligible for mental health services when you're admitted to a hospital as an inpatient. You can get these services either in a general hospital or a psychiatric hospital that only cares for people with mental health conditions.
If you're in a psychiatric hospital (instead of a general hospital) Part A only pays for up to 190 days of inpatient psychiatric hospital services during your lifetime.
Medicare pays for inpatient hospital stays on the basis of "benefit periods." A benefit period begins the day you're admitted to a hospital as an inpatient. It ends when you haven't received any inpatient care for 60 days in a row.
If you go into a hospital after one benefit period has ended, a new benefit period begins. You must pay the inpatient hospital deductible ($1,340 in 2018) for each benefit period.
There's no limit to the number of benefit periods you can have. But remember there's a lifetime limit of 190 days for inpatient psychiatric hospitals.
After you pay the deductible Medicare covers inpatient hospital care for the first 60 days with no coinsurance on your part for each benefit period.
For days 61-90 your coinsurance is $335 per day of each benefit period.
If you're in the hospital beyond 90 days your coinsurance is $670 per "lifetime reserve day" for each benefit period (you have up to 60 reserve days over your lifetime)…