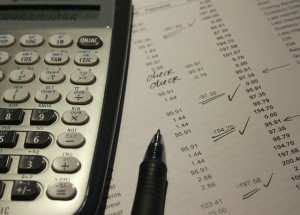 Everything is going great. You have a good job, you just got back from a fabulous vacation, your kids are behaving like perfect angels, and all is right with the world. Things just can't get any better. Then one day you go to the doctor for your annual checkup and you find out what you thought was a cold is actually a life-threatening illness. As you recover from the shock and try to make sense of your diagnosis, the bills start pouring in. It's bad enough that you're sick. It doesn't help your recovery to come home to a pile of medical bills and nasty calls from collection agencies.
Even if you have health insurance, it can become difficult to keep up with medical costs, especially if you have been diagnosed with an illness that requires extensive treatment. Roughly 31 million Americans were underinsured in 2014, according to a Commonwealth Fund study. The reason? The rising cost of deductibles (the money you have to pay before your medical costs are covered) makes it increasingly difficult for some patients to pay their bills.
High medical costs tend to put a strain on several financial areas when it comes to personal finances. Half of the survey respondents said they had to use their savings to pay their medical bills and about 44% said their credit scores had been negatively affected because of overdue medical bills. If you are struggling to keep up with payments, there are a few things you can do to ease the burden. Here are five tips for managing high medical bills.
1. Check for billing errors
Don't just pay your medical bills without questioning them. It's not financially wise to assume everything on your bill is accurate. Roughly 80% of patient medical bills contain errors, according to Medical Billing Advocates of America, so it pays to give your bills a second look. As soon as you open your bill, go through it line by line to make sure each charge is correct and that you are being billed for services you actually received. Human error is often to blame for billing mistakes. Now with the arrival of electronic medical records, a medical biller could accidentally press an extra key, and before you know it, you're being charged thousands of dollars for a procedure that should have only cost a hundred dollars.
2. Use technology
You can also use technology to help you identify medical billing errors, which can sometimes be hard to spot. One company, MedBill-IQ, has an app that assists patients with error identification. All a patient has to do is take a picture of his or her bill and then send it through the MedBill-IQ app. A free medical bill review is done and then patients can decide if they want to opt-in to the appeals and negotiations services. If you choose to use their services, you'll be responsible for a fee of 30% of the amount of money you saved.
3. Hire a medical billing advocate
If you prefer not to use an app to expedite the process of reviewing your medical bills, there are other ways for you to comb through your bill. You can hire a medical billing advocate to help you with the error identification and bill-negotiation process. Their primary job is to assist with resolving billing errors and get your money back if a mistake was made. You can locate a medical billing advocate when you submit an inquiry through the Medical Billing Advocates of America website.
4. Apply for financial aid
If your bill doesn't have any errors and you find out that you are indeed responsible for the entire amount, you still have some options. One alternative is to request financial assistance. Many hospitals have financial aid available for patients who are unable to pay their medical bills. Call the hospital's main number and ask to be connected to their financial assistance department. From there, you can explain that you are unable to meet your financial obligation and would like to be considered for the hospital's financial assistance program. Some hospitals require you to fill out an application and provide proof of financial hardship while others do not.
5. Request a payment plan
If all else fails, ask for a monthly payment plan. Call the hospital's billing department and work with the billing agent to develop a plan that works with your financial situation. But before you do, see if it if you can negotiate a lower price. You'll need to be armed with the right information before you start the negotiation process. Nurse Michelle Katz told credit expert Gerri Detweiler in an interview with Credit.com that patients should start to gather information before they even leave the hospital. Prior to your discharge, make sure to request an itemized bill. Katz said you should also take notes during your hospital stay. Write down things such as what medication you were given and the procedures that were done. Katz also suggests that if the billing agent you're speaking with can't help you, ask to speak to their supervisor.
Remember that your negotiation efforts won't make much of a difference if you're not negotiating with the right people. If you're not certain that you're talking to the correct person, or you can't seem to get cooperation concerning your medical bill, yet another option is to call the main hospital number and ask to speak with the hospital's administrator. He or she can help troubleshoot your issue and direct you to the right people.