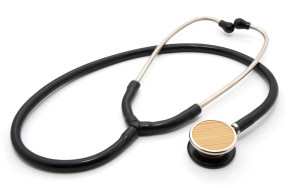 Three giant and influential employers, Amazon, Berkshire Hathaway and JP Morgan Chase, announced Tuesday they were partnering to create an independent company aimed at reining in health-care costs for their U.S. employees.
There were almost no details available about what the company would do or how it would use technology to disrupt and simplify the complicated fabric of American health care. But there's no doubt that the companies, which collectively employ more than 1 million workers worldwide, have a real interest in ratcheting down their spending on health care. Health-care premiums are split between employers and employees and have been growing much faster than wages.
Major health company stock prices tumbled on the news, and the announcement stirred excitement — and questions — about how the three companies could bring their clout to containing costs in the massive employer-sponsored health insurance market, which provides coverage to approximately 160 million Americans.
According to the Kaiser Family Foundation's survey of employer health benefits, health insurance premiums have been rising faster than wages. Between 2012 and 2017, workers' earnings grew by 12 percent, while premiums went up by 19 percent. Between 2007 and 2012, premiums increased twice as fast as workers' earnings.
"The U.S. health-care system is unsustainable in terms of its costs, and the entire debate by political leaders — whether it is Democrats or Republicans — has focused on repairing and replacing Obamacare and the ideological differences," said John Sculley, who formerly led Apple and Pepsi-Cola and is now chief marketing officer of RxAdvance, a health tech company. "To have three of the most respected CEOs in the world step up and say that their companies are going to work together to focus on the real issues, of how do you make the U.S. health-care system sustainable and a better delivery of service than what we have today… it's very positive."
The announcement comes amid rampant rumors and anticipation that Amazon could disrupt health care as it has in other industries, particularly in the business of selling prescription drugs.
A person at one of the companies who is familiar with the matter said that this is day one of the joint venture and that specific plans will take shape over time. The person said that the joint venture is not currently expected to be a new health insurance company or a hospital or a pharmaceutical company, but a company that can bring technology tools to bear on making health care more transparent, affordable and simple. The person warned that could change…