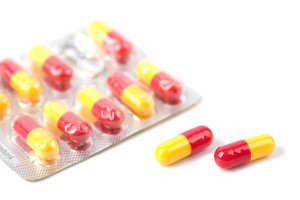 One smart way to reduce the cost of health care, according to many experts, is to expand generic drugs. Scott Gottlieb, the new commissioner of the FDA, for example, wants to speed generic approvals. The idea is that with more generic drugs on the market, prices will fall, in turn making health care both more accessible and affordable. But, in many ways, expanding generic drugs doesn't solve problems. It actually creates them.
Generics certainly seem like perfect products. They are identical to the original patent-protected drugs, but come at a much lower price. A recent study by IMS Health showed that generic competition can reduce the price of a drug by about 80%. That's a remarkable price decline.
Unfortunately, believing that generic drugs are a key to better and lower-cost health care is wishful thinking, and ignores the impact of generics on the U.S. health care system and the behavior of pharmaceutical companies.
First off, most generic drugs generate little profit. One of the few things that most people in health care can agree on is that when there are multiple players in a generic market, prices will be low. This means that margins for manufacturers will be small, making it difficult to generate significant profits. I was teaching a course at one large pharmaceutical company recently and learned that they had the ability to produce several different generic drugs, but opted not to launch the products because there was little profit upside.
It's not an uncommon situation.
Eliminating the profit on a drug seems positive. After all, who wants to give more money to the pharmaceutical industry?
In reality, the lack of profit on generic drugs creates a series of problems. One problem, frequently and correctly highlighted by industry experts, is that an accelerated generic pathway reduces the incentive for companies to do costly R&D work and field expensive clinical trials on generic products. If we want to find new therapies, we need to give firms reason to invest.
Another issue is that companies generally do not field clinical trials on generic drugs to identify new indications or compare effectiveness of different products. A rational firm isn't going to field a $50 million dollar study on a generic product; there would be no way to recoup the investment given the low prices. This means that companies cease efforts to find additional ways to use generic drugs. They halt long-term outcome trials when possible. Could fluoxetine (Prozac) or simvastatin (Zocor) have different uses? Absolutely. We won't know, however, because firms won't conduct the trials.
Drug companies instead do clinical trials on new molecules that have patent protection and some profit opportunity. This means that we only learn new things about new drugs, which often carry a very high price…